Prefer to listen to us read this article? Click below!
Throughout time, watch styles have varied from small to large and every size in between. It's 2021 now and you should wear a watch that you feel expresses your style and looks the best. However, is there a point when your watch just looks too big for your wrist?
When purchasing a large watch face, be sure that the lugs, the metal extensions where straps attach, do not hang past the width of the wrist, otherwise, the watch will be too large. One must measure the area of their wrist and the diameter of the watch face to find the perfect size of a wristwatch.
Large watch faces may look good on some, but out of place on others. Be sure to know how to measure your wrist and watch to decide what the perfect size is for you.
How to Measure Your Wrist
Before you even go to the store or add a watch to your online shopping cart, be sure that you know the measurement of your wrist. Not only is this important for the band size, this is necessary to find out if the watch face will be big, small, or just right. There is a lot more guesswork in online shopping, so this is especially important for those of you that like window shopping from the comfort of your own home.
First of all, you can either use a tailor's tape measure or any type of ribbon or fabric to wrap around your wrist. Whatever you choose to measure the size of your wrist, be sure to measure around the bone that protrudes on your wrist, or you can measure up to an inch higher (higher as in measuring more towards your elbow, not your hand) because this is where your watch is going to sit.
Before you start measuring, be sure to have your hand open. If you measure your wrist while you are making a fist, the measurement won't be as accurate since the area will be just a tad bit smaller. Also, be sure to measure your wrist on the arm which you will be wearing the watch. Just a rule of thumb, if you are right-handed, you will wear the watch on your left arm and vice-versa.
Now, measure your wrist, ensuring that the fabric or measuring tape stays as straight and tight as possible. Of course, you won't wear a wristwatch this tight, but this measurement is more so for the watch face size. You can measure your wrist size in either centimeters or inches, depending on what you prefer.
How Big Should Your Watch Be in Accordance to Your Wrist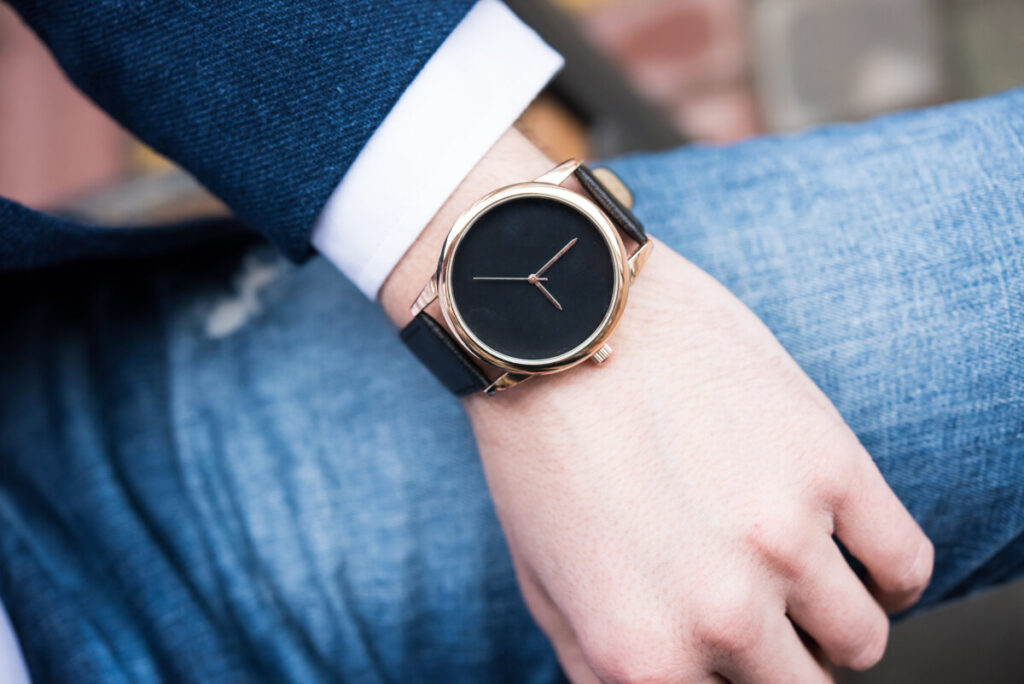 You wouldn't just go into the store and buy clothes without knowing what size they are, so why would you buy a watch without understanding what size it is? That's why you must measure your wrist to know how large the watch face and case should be. Take a look at the table below to see how large your watch face should be in accordance with your wrist size.
| | | |
| --- | --- | --- |
| General Sizing Label | Wrist Size | Recommended Watch Diameter Range |
| Small | 15 cm (6 inches) or less | 34mm or less |
| Medium or Standard | 15 cm to 18 cm(6 to 7 inches) | 37 mm to 43 mm |
| Extra Large | 19 cm to 20 cm (7.5 to 8 inches) and above | 44 mm to 46 mm |
Looking at the measurements above, this is generally how big your watch face should be in comparison to your wrists. Of course, there is a bit of wiggle room, so you can decide on whether you would like a bit of a bigger or smaller watch case. However, just make sure that the lugs of the watch do not extend past the width of your wrist.
If the lugs do extend past your wrist, you aren't committing a fashion faux-pas. Rather, your wrist will feel uncomfortable because the wristwatch is simply too big for your arm. The watch will slide up and down your wrist constantly, which will feel uncomfortable and look a bit sloppy.
We have discussed the diameter of a wristwatch, but watches have another measurement that you have to keep in mind: thickness. A watch that is anywhere between 6 mm and 8 mm would be considered thin, 8 mm to 12 mm is average, and 14 mm to 18 mm is thick.
Ultimately, you can decide how thick you would like your watch to be. Some have complained that a thicker watch is heavy and can hit things easily, but the thickness of a watch comes down to one's preference.
Watch Strap Sizes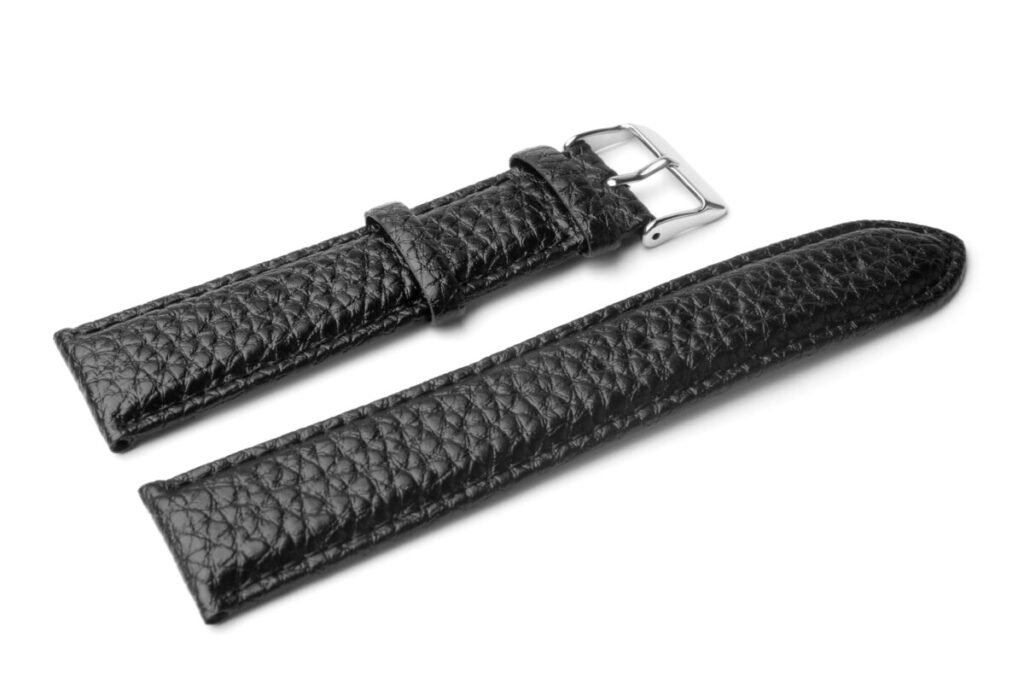 Depending on the diameter of the watch case, the band widths will vary. Smaller watch faces will have a thinner width while a larger watch face will have a thicker width. Although consumers do not have much control over the width of their band, they are able to switch out the material of the bands.
Interestingly enough, the size of your watch band can make the face of your watch appear bigger. If you have a leather or fabric band, it will sit closer to the wrist, which won't make the watch case appear larger than it is. However, a metal band is usually thicker, which will make your watch case look bigger.
It is important to mention that watch cases often come with a set lug width. This means that you cannot simply buy whatever size band you would like. If you have a smaller watch case, for example, 28 mm, then the lugs will be about 14 mm apart from one another. This means that you will have to purchase a band that is 14 mm wide. Besides that, the thickness of the band is completely up to your preference. Just remember that the material of the band can make the watch case look bigger than it actually is.
All in all, the way that a watch looks is your choice. Choosing a watch where the lugs don't go past the width of your wrist is just more proportional. If you want it to look oversized, go ahead (just remember that if it's too big, it might feel uncomfortable on your wrist). There is no exact formula to finding the perfect watch, so pick what you like the most.