Wrist Size
Now, you may be wondering if your wrist is actually small. If you don't know the size of your wrist, here are 4 easy steps to measure your wrist.
Find a flexible measuring tape, or just use a long strip of paper.
Wrap the paper or measuring tape around your arm, right where your watch would sit (this is generally just below your wrist bone).
If you're using paper, mark where the ends meet with a pen.
Unwrap the paper and lay it flat next to a ruler. Voila! This is the size of your wrist!
View the table to figure out the best watch size for you.
| | | | |
| --- | --- | --- | --- |
| Wrist Size in Inches | Wrist Size in Millimeters | Considered Wrist Size | Best Watch Size in Millimeters |
| 6 – 6.5 inch | 150 – 164 mm | Small | 120/70 mm |
| 6.6 – 7 inch | 165 – 178 mm | Small | 125/75 mm |
| 7.1 – 7.5 inch | 179 – 190 mm | Average | 130/80 mm |
| 7.6 – 8 inch | 191 – 203 mm | Average | 135/80 mm |
| 8.1 – 8.5 inch | 204 – 216 mm | Large | 145/85 mm |
| 8.6 – 9 inch | 217 – 229 mm | Oversized | 145/90 mm |
You may be thinking, why measure in millimeters? If you've ever gone watch shopping, you may have heard the salespeople refer to the watches in millimeters. This is because the millimeter is the standard unit of measurement for a watch.
Watch Case Diameter and Thickness
Like most things, figuring out the best watch case diameter and thickness for your wrist puts a lot of weight on your personal opinion and style. One great way to check how big your watch will look on your wrist is to consider the size of the band. Interestingly enough, the size of your watch band affects the visual size of your watch case.
While a wider band makes a large watch case look great, it can make a small one look disproportionate. Conversely, while small bands suit those smaller cases, they can make large watch cases look like they dwarf the band and your wrist! Some general size guidelines for bands include:
A small watch case (34mm or less) looks best with an 18mm band.
A mid-size watch case (34mm – 38mm) will also look best with an 18mm band.
A standard watch case (39mm – 42mm) will look best with a 20mm band.
An oversized watch case (43mm – 46mm) looks best with a 22mm band.
An XXL watch case (47mm or more) looks best with a 26mm band
Additionally, the thickness of the watch case plays into how big a watch looks on your wrist. Generally, a watch case is considered to be thin when it measures between 6-8mm. It's the average size if it is anywhere from 8-12mm, and thick if it's 14-18mm. Obviously, a person with a small wrist will want a thinner watch case, because the slimmer profile of the watch will better fit a smaller wrist.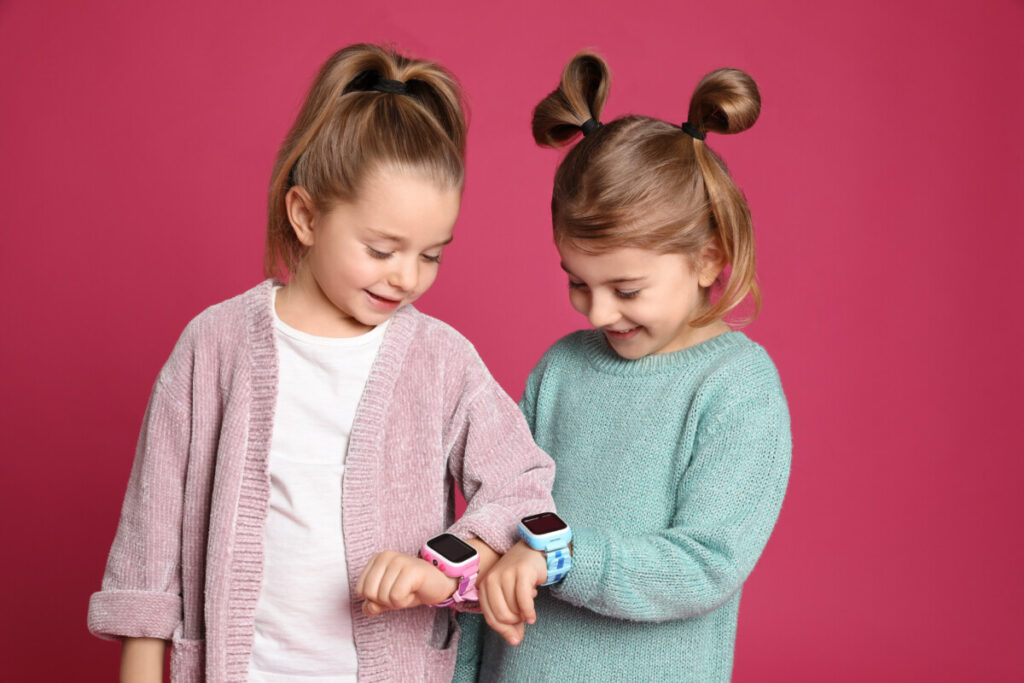 Watch Band Materials and Thickness
As mentioned above, the watch band is a huge factor in determining the visual size of your watch. And while the width of the band is one measurement that affects this appearance, it's certainly not the only one. Another huge contributor to the visual size of your watch is the material that the band is made of. One popular material for watch bands to be made of is leather.
Leather is a great material because it is so versatile. It's very easy to be dressed up or dressed down to fit any occasion. A leather watchband will make the watchband seem slimmer, which, for a smaller wrist, is perfect. Those with smaller wrists shouldn't write off the possibility of a leather watchband.
Metal is another very prominent watchband material, especially in men's watches. The large chain links that are stereotypically characteristic of metal watchbands produce a bulky, weighty vibe. As such, the large metal bands of men's watches aren't a great idea if you have small wrists. However, daintier metal watchbands that are more easily found in women's watches can also lend a slimming effect to the overall visual size of the watch.
Fun fabric watchbands are a great way to add personality to a boring old watch. The color and fabric of the band can easily alter the visual size of the watchband. For example, bright, bold colors and loud prints will make the band seem larger (and the watch itself smaller). However, there are other great choices if you want a slimming effect.
Silicone and rubber watchbands are typically used for athletic watches, which can be bulky and large, depending on the type. However, a silicone watchband can also have a slim appearance, making it a good choice for those with small wrists.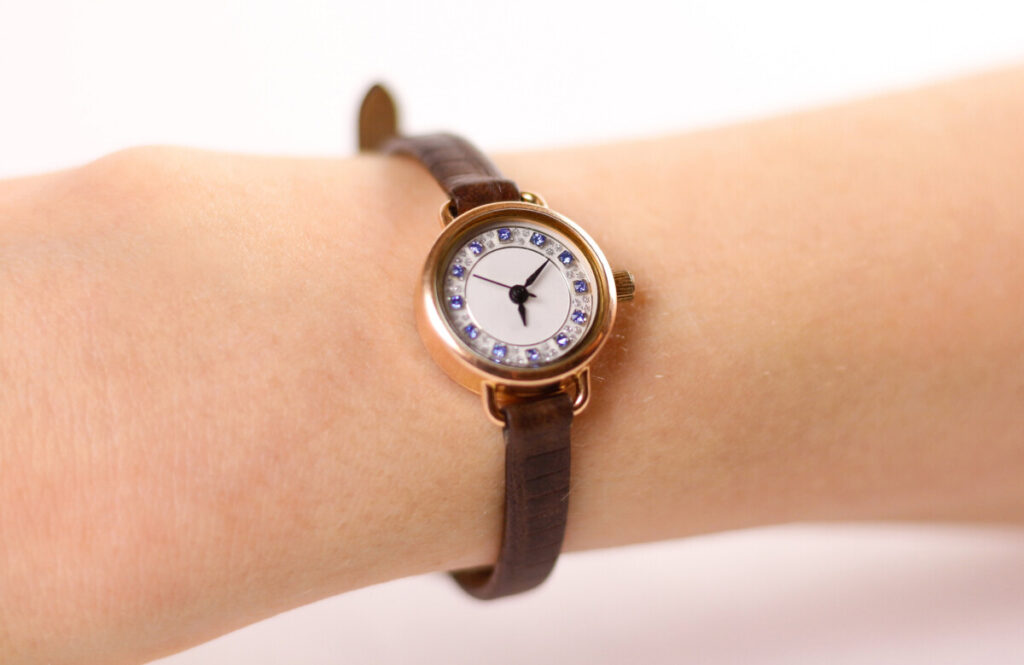 Watch Face Design
The face of the watch has always been a deciding factor when choosing a watch. Did you know that the design of the watch face also contributes to the visual size of a watch? It's true- they have more of an effect than one might think. Just like with fabric watch bands, watch faces become visually larger with multiple bold colors, intricate designs, and large hands and numbers.
Watches can look smaller when they have minimalistic designs, a limited color scheme of only one or two colors, and very few ornamental designs. Remember that the ultimate decision of whether or not a watch looks good on you should come from you. Watches are just another accessory, and they are supposed to be used to express yourself!