Prefer to listen to us read this article? Click below!
Making sure your watch fits your wrist comfortably and stays on well can be difficult. You must consider the length of the strap, how many adjustment holes there are, and if your band is thick enough for your wrist. But how thick should a leather watch strap be?
The best thickness for a leather watch strap is 4 millimeters. This thickness fits well with most watch cases. Four millimeters isn't too thick that it hurts the wrist or is larger than the watch's case. Another common watch strap thickness is 3 millimeters for smaller watches.
Below, we'll go into different leather watch strap thicknesses and what kind of watches they are good for. We'll also look into the thickness of different types of watch straps and what they should be.
Average Leather Thickness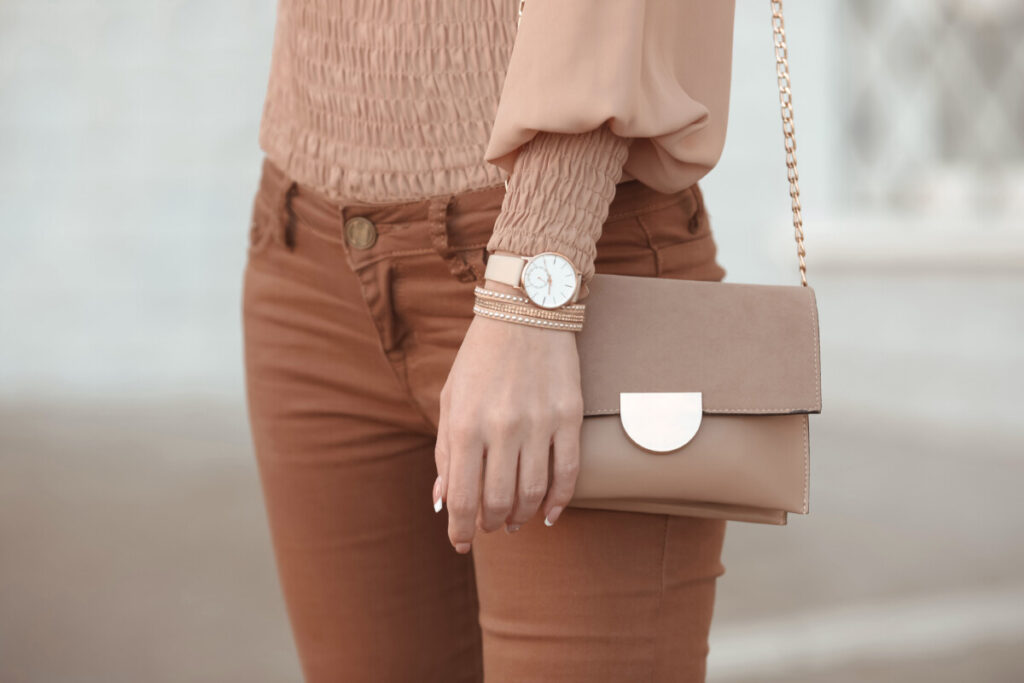 Leather watch bands tend to be about 3 to 4 millimeters thick on average. When it comes to leather, the thicker the strap, the longer you'll need the strap to be. If your strap is too thick, it may not be able to make it completely around your wrist. So, if you are going for a strap that is thicker than 4 millimeters, you should also increase the length of the strap a couple of millimeters so it is long enough to fit around your wrist. Testing it out before buying is the best way to make sure that the thickness fits well with the strap's length.
It is also important to note that leather straps are going to be a bit tighter on your wrist at first. When you get a new leather strap for your watch, it should hug your wrist. Over time, the leather will stretch a bit more to fit comfortably on your wrist. Once the leather has loosened, you will either find it is the perfect fit, or you might need to tighten it so it fits correctly.
No matter the material of your watch band, remember to match the thickness of the band to the thickness of the watch case. Thick bands should equal thick cases. If you prefer thinner watch cases, then leather may not be the best strap material for you.
Average Metal Thickness
Now that we've discussed the average thickness for leather watch straps, let's talk about other kinds of materials. Metal, fabric, and silicone straps are quite different from leather, and you may find that the best thickness is not universal.
For metal watches, the average thickness is also 4 millimeters. With metal watches, you typically don't wear it as tight and most of the time. Nobody wants metal digging into their skin from a too tight watch strap.
It is very important you test the thickness with the strap length because the length of most metal bands is based on the number of links. If you test it and it fits perfectly or has a slightly tight fit, make sure to go a link or two longer to let your wrist breathe a bit better. Luckily you can easily adjust the number of links on a metal band so you can ensure the watch fits you at any point in your life.
Average Fabric Thickness
Fabric staps on the other hand are super stretchy. The style for these watches is typically smaller and more casual. The average thickness of fabric brands is usually 1.5 to 2 millimeters. Fabric bands are going to hug your wrist like leather bands, so make sure they aren't too tight or you'll end up with an indent in your skin from where your watch is.
The best thing to do is test the different sizes of watches on your wrist or measure them. Watch bands typically range from 170 to 190 millimeters from one end to the other. You can get larger or smaller watches if necessary, but the bands change in increments of 5 millimeters. We suggest getting the exact measurement of your wrist and then going up to the next size. If your wrist is about 174 millimeters around, get a 180-millimeter long band so you can adjust it better to fit your wrist.
Since fabric watch bands are thinner, you'll also want a thinner watch case. The watch case is where the clock part of the watch is. If you have a super thick watch case, you need to also have a super thick watch band, and vise versa. For the leather and metal bands, you'll want to have a thicker watch case because it'll fit well with the band. A fabric band needs a thinner watch case so it doesn't stick out too much or look chunky on your wrist compared to the band.
A good example of good sizing is in the image below of the two apple watches. They have a thinner screen for the shorter watch and a bigger screen for the larger watch. The watch faces aren't too bulky compared to the rest of the watch so it won't stick out too much on your wrist.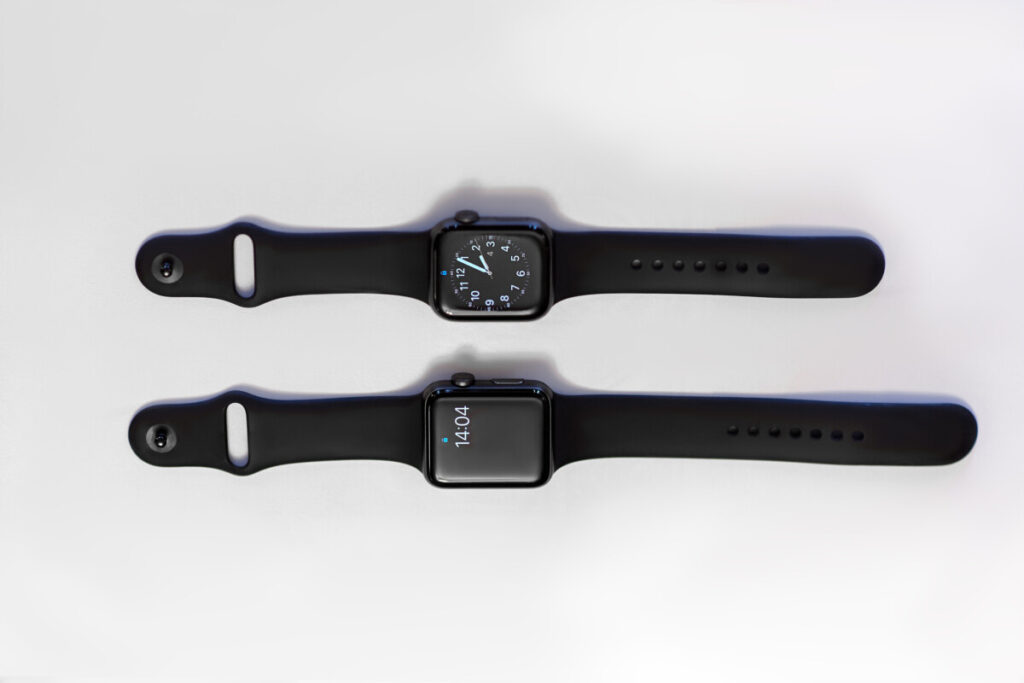 Average Silicone Thickness
Silicone watch bands don't necessarily hug your wrist, but they are made to fit very well. They are very sturdy watch bands that are fairly strong so you don't break or tear them. This is a great type of band to get for small children so they don't destroy the watch as easily. Silicone is typically waterproof and easy to clean if you get it messy. They are a very casual type of watch band, but they can hold some class in darker colors. These watches are typically 3 millimeters in thickness, but sometimes 4 millimeters as well.
Depending on the band and watch case you get, you might be able to get a silicone band that molds around your watch to hold it in place. This acts as an extra protection to the watch that can prevent water from getting in. It also protects your watch case a bit better if you drop it because of the rubbery outside layer.