If you are looking for the perfect strap for your watch, then you have come to the right place. It can be extremely difficult to decide which strap to get because there are so many different things that you can take into account, such as price, material, lifestyle, and length and width. All of these things can make or break a watch, and so you will want to take them into consideration before making a final purchase.
When buying yourself a watch strap, you will want to make sure that it matches your personality, otherwise, you will grow tired of it and will have to buy another one. Buying a watch strap is an important task, and it should be taken seriously as it is likely to be worn every day. To learn more about which straps are perfect for you, then you will want to continue reading below and follow this guide.
Determine a Budget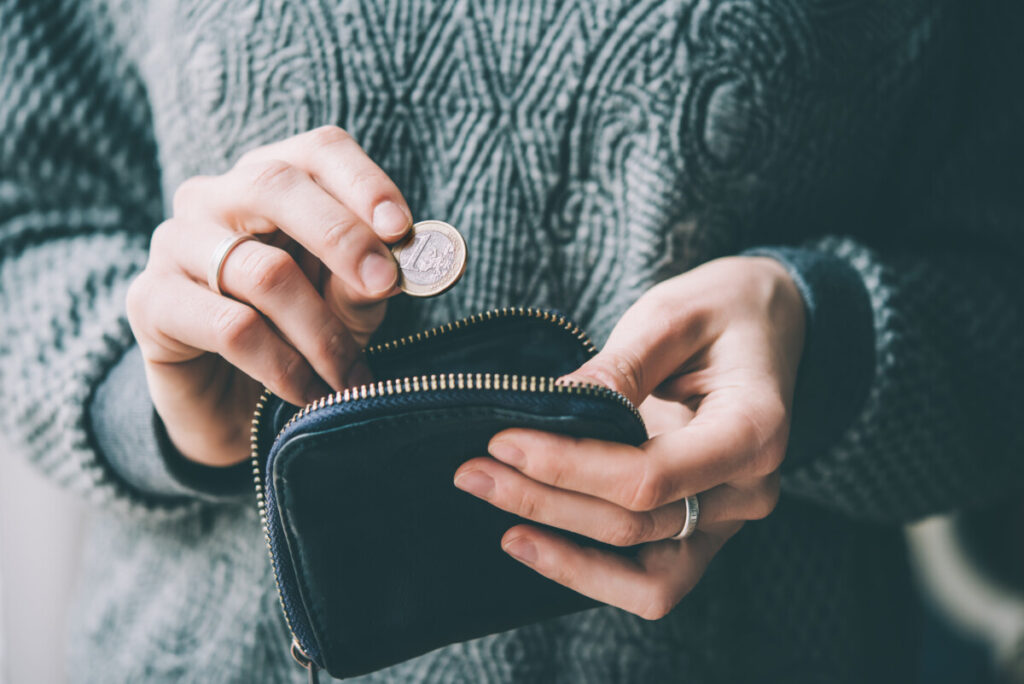 The first step for picking the perfect watch strap is determining your budget. Having a budget is crucial in the decision-making process, and so it should be one of the first things you do. Once you have a budget set in stone, everything else will fall into place. The budget will help you gauge the material you are looking for, as well as the brands you can afford.
Watch straps come in a variety of prices, so before heading to the store, you will want to create a budget for yourself so you do not go too far over what you are wanting to pay. If you do not set a budget for yourself, you run the risk of getting to the store and falling in love with a strap that is too far above your price range.
If you need help finding a watch strap within your set budget, then consider asking a store associate. They will be more than willing to help you, and they will do everything in their power of finding you the ideal strap that fits your budget. They want to make a sale just as much as you want to make a purchase, so why not work together to find the perfect watch strap?
Know Your Style
The second step for picking a watch strap is knowing your style. If you have an extravagant style, then you should consider getting a patterned strap that has your personality throughout it. However, if you have a simple style, then you will want to get one that is classic and timeless. Knowing your style is key when purchasing a new strap, as it can really influence how you feel about it.
Thankfully, the strap you are picking is for yourself, so you should be able to pick one that encompasses your style fairly well. If you realize that you are still struggling with picking out a strap that matches your personality, then you will want to read the next step listed below.
Know Your Wardrobe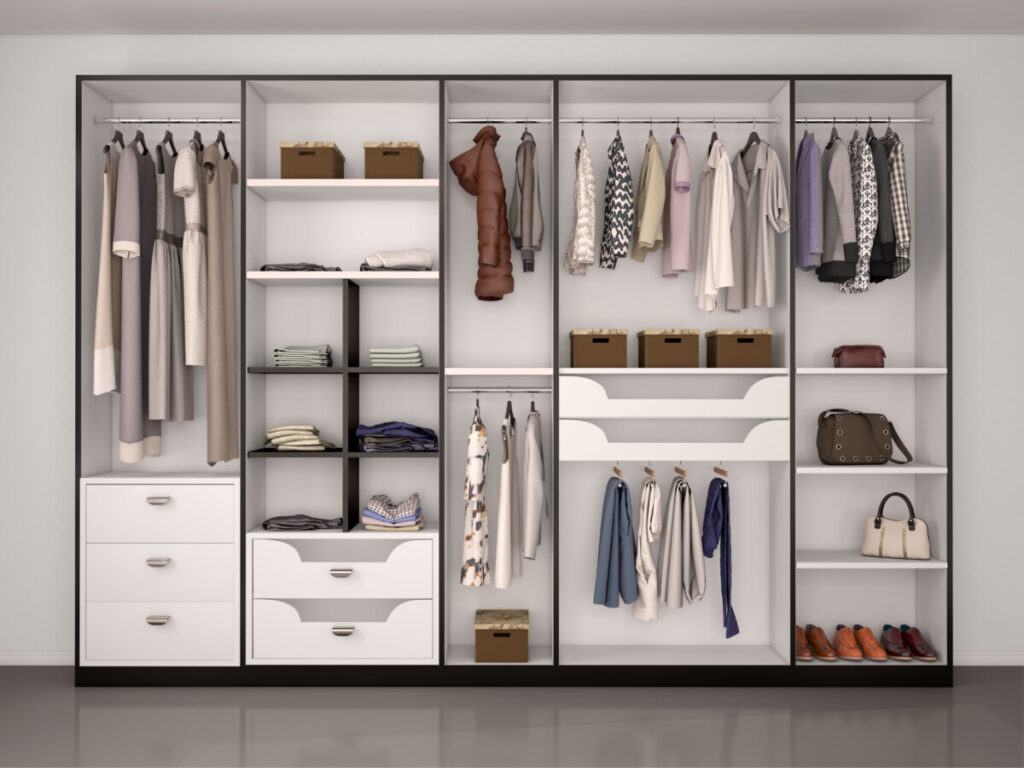 The third step for picking the best watch strap for yourself is knowing your wardrobe. This step is similar to the previous step, however, this is focused more on the types of clothes and colors that you wear. Your wardrobe can make a large difference with which watch strap you choose, as it can eliminate certain styles. Your watch will soon be a part of your wardrobe, and so it should match the rest of your clothes.
A watch is an important accessory. It can make any outfit appear high fashion if done correctly, and so you will want to get a strap that supports the look that you are going for.
Your wardrobe should never be compromised for a watch, it should only be enhanced. Many people struggle with this idea and think that they cannot get a strap that will match their entire wardrobe. The truth is, there are many watch straps out there that can match any outfit.
If you wear a lot of colors, then you will want to consider getting a watch strap that is plain and will blend in with your outfit. However, if you wear neutral colors, then you should get a strap that has a pop of color to stand out and make a statement. No matter what your wardrobe and personal style is, you will be able to find a strap that fits what you are looking for.
Even if you have a variety of clothing styles in your wardrobe, you can consider purchasing a variety pack of watch straps. Variety packs will have multiple colors so that way you can have a strap for every outfit. This is a perfect option for those who always want to match.
Choose the Material
The fourth step for picking a strap is choosing the material that it is made from. There are many different materials you can choose from, all of which have different strengths and weaknesses. The best part about having so many different materials is that there is an option for everybody! All of the materials differ in price, durability, and comfort. These are all things you will need to take into consideration and will be accounted for below. Keep reading to discover more about the most common materials for a watch strap.
Leather
Leather watch straps are great because they go with everything. No matter what your personal style is, a leather band will be complimentary. Choose the type of leather carefully, as there are many different kinds, and not all of them are durable. Cheap leathers will tear easily and will not be long-lasting. More expensive leathers, however, are arguably the best material to purchase due to their high quality. A downside to a leather watch strap is that it cannot get wet. Water can damage these straps and cause discoloring, which will ruin its overall aesthetic.
Wood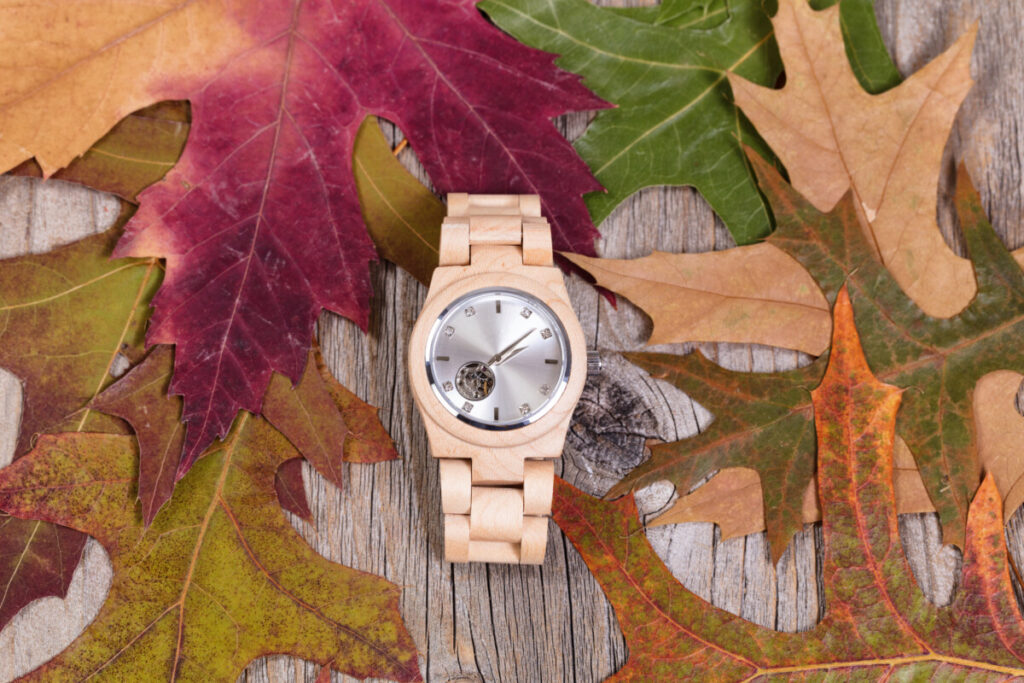 In recent years, wooden watch straps have become increasingly popular. This is likely because they are environmentally friendly and so individuals are more inclined to purchase them.
Wooden straps are typically purchased by men, however, they are gender-neutral. Anyone can wear them and they will go with just about any outfit. In addition, if the strap is made with high-quality wood, then the strap will last for years.
Nylon
Nylon watch straps are some of the best choices. They are water-resistant, which makes them great for those who don't mind getting wet. However, it is important to remember that your sweat will be absorbed into the nylon, so washing your nylon strap is encouraged.
Nylon straps are one of the most comfortable options on the market. Watch wearers commonly report that they will never go back after wearing a nylon strap because they barely can remember the watch is there.
Silicone
Silicone watch bands are commonly purchased by those who spend a lot of time exercising. Silicone straps are completely waterproof, so you do not want to worry about your sweat absorbing into the band. These straps are wonderful for those who spend ample amounts of time at the gym or doing other fitness-related activities. In addition, silicone watch straps are very durable and are likely to last far beyond their years.
Stainless Steel
Stainless steel watch straps are a classic choice. Many watches are made out of this material, so it is no surprise that bands are as well. These straps are extremely durable so you do not have to worry about them breaking or snapping. In addition, they are fairly inexpensive given the quality of the material.
Mesh
Mesh watch bands have been popular for several years. This is of no surprise, however, given their classic look. They go with practically any style of clothing, which makes them a sensible purchase for many. In addition, they are comfortable to wear, which enhances their appeal.
Consider Your Lifestyle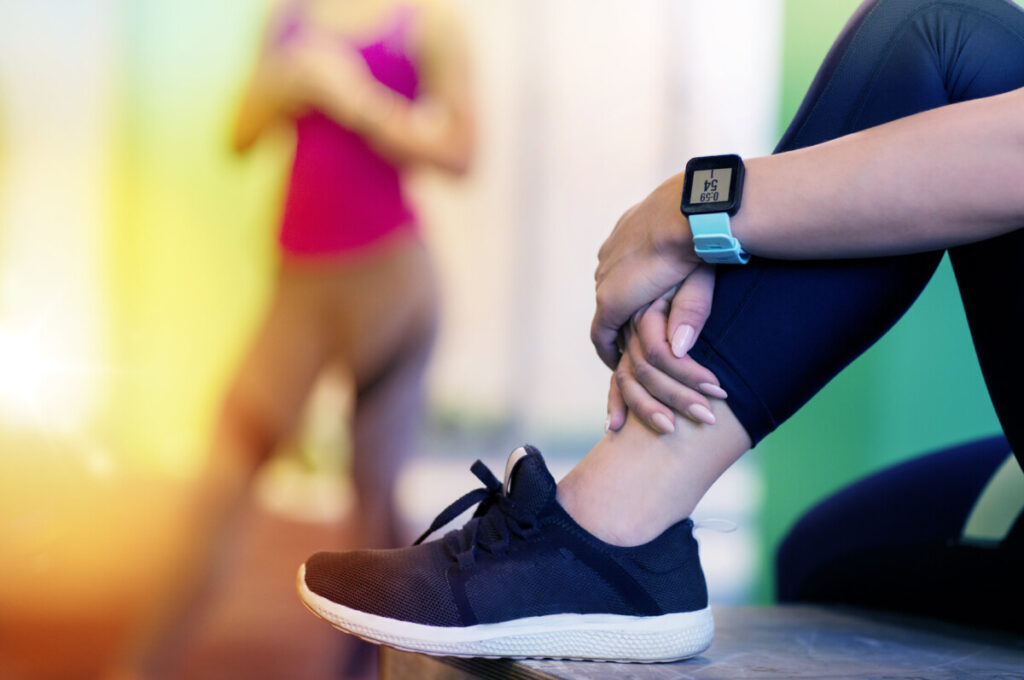 The fifth step for choosing a watch strap is considering your lifestyle. You will want to take into consideration how you spend the majority of your time. For example, if you spend a large amount of time in the gym, then you will need a strap that accommodates that.
Many straps absorb water, therefore they will not do well if they are constantly exposed to sweat. Nylon, silicone, and rubber bands make it possible to go to the gym often without the strap getting ruined.
Consider the Buckle
The sixth step is figuring out whether or not your strap comes with a buckle. This is specifically important if you are purchasing the strap online. When buying anything online, it can be difficult to see exactly what the product looks like and what it contains. Because of this, many buy a strap that is seemingly what they are looking for, only to receive it in the mail and realize that the strap did not come with the buckle.
If the buckle does not come with the watch strap, then you will have to buy it separately. While most buckles are not very expensive, it can still be a hassle to buy one when you were not expecting to. It adds an additional cost that you were not before expecting, and it has the potential of putting you over your original budget.
Because of the annoyance this causes, before purchasing your strap, you will want to make sure that it comes with a buckle. If it does not, then you will want to order the buckle ahead of time, before your strap arrives.
Know Your Watch Size
The seventh step when trying to choose a watch strap is knowing the size of your watch. Your watch size plays a big role when deciding which strap to get. This is because if your watch case is small, then a large band will look odd with it. However, a large case can oftentimes look out of place if it is paired with a small band. Because of this, you will need to determine the size of your watch so you can accurately determine what the width of your strap should be.
Most of the time, the width of the strap should be half the size of the case. However, this is just a suggestion, and it does not always have to be followed. If you prefer to have a strap that is bigger or smaller compared to your case, that is up to you! It is all about personal preference. Watch bands typically start at 18 millimeters and get larger from there. However, you can still find straps with a slimmer width if needed.
Pick a Length
The eighth step when it comes to picking a strap for your watch is picking a length. The length of the band will determine whether or not it fits your wrist. If the band is too short, then it may not fit a large wrist. However, if it is too long, then the band may be too big for someone with a smaller wrist. Make sure to measure your wrist before deciding the length of your strap.
To pick a length for your watch, you may have to measure your wrist. You can do this yourself or have an employee do it if you are purchasing your watch in the store. Thankfully, there are many different sizes available for every individual.
Ask Family and Friends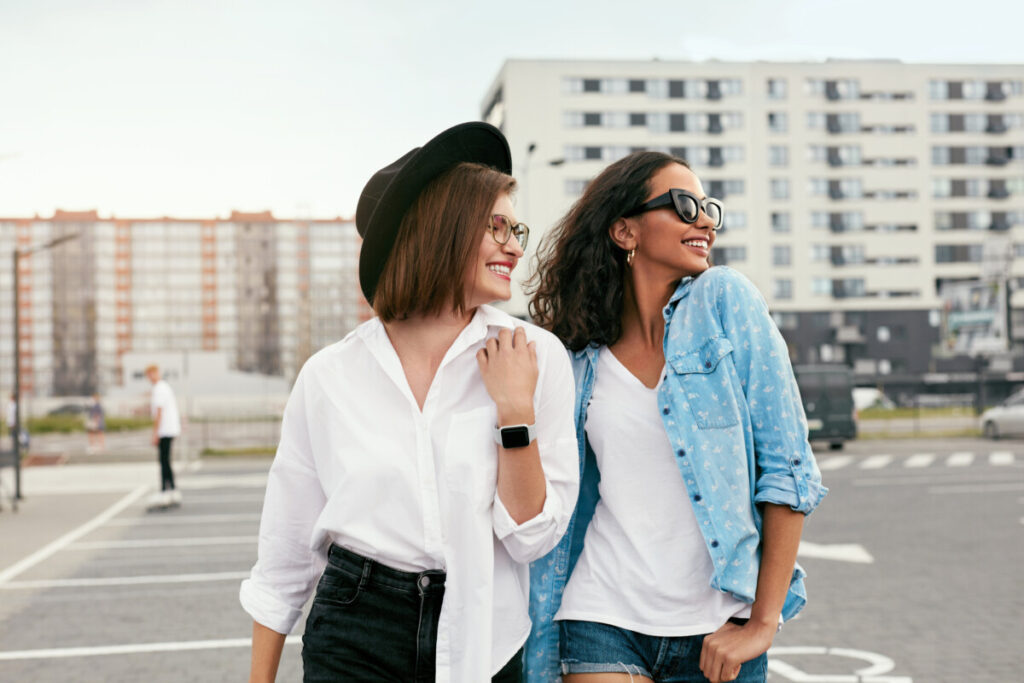 The ninth step for picking a watch strap is asking your family and friends for advice. Asking your family and friends can be a great option if you have no idea what you are looking for. They will know what looks good on you and what you should avoid. All you need to do is ask what they think!
Your friends and family will be able to give you guidance on what brands to buy and which ones to not buy. Who knows, someone you know might even have the exact band that you are looking for, and they will be able to tell you exactly where they bought it and how much it cost.