Prefer to listen to us read this article? Click here!
If you are looking to pick a watch for your boyfriend and you do not know where to start, then you have come to the right place. Picking out an accessory for your significant other can signify a great step in your relationship, and your boyfriend will likely cherish the gift forever. However, it can be a daunting task because of how many different things you have to take into account, such as price, style, and what brand to get.
Thankfully, everything that you could ever need to know about buying your boyfriend a watch can be found below. You will no longer have to be worried about finding him the perfect watch, as you will be sure to as long as you follow this guide. To learn more about how to pick a watch for your boyfriend, continue reading below.
Know if Brands Matter to Him
If you are looking for a watch for your boyfriend, then you will want to figure out whether or not brands matter to him. If they do, then you will want to take the price of these brand watches into account.
According to Luxe Digital, the best current watch brands are Rolex, Patek Philippe, and Audemars Piguet. These watches are durable and all-around luxurious. They are well-known and for good reason. These watches have everything you could ever want from a brand-named watch. The only downside to these brands is that you have to pay for the name.
If brands do not matter to your boyfriend, however, then you will be able to find one of quality for a much better price. Just because a watch is not a name brand does not mean that it will be inferior. The only difference may just be that your boyfriend will not be able to show off the household brand name.
Know His Lifestyle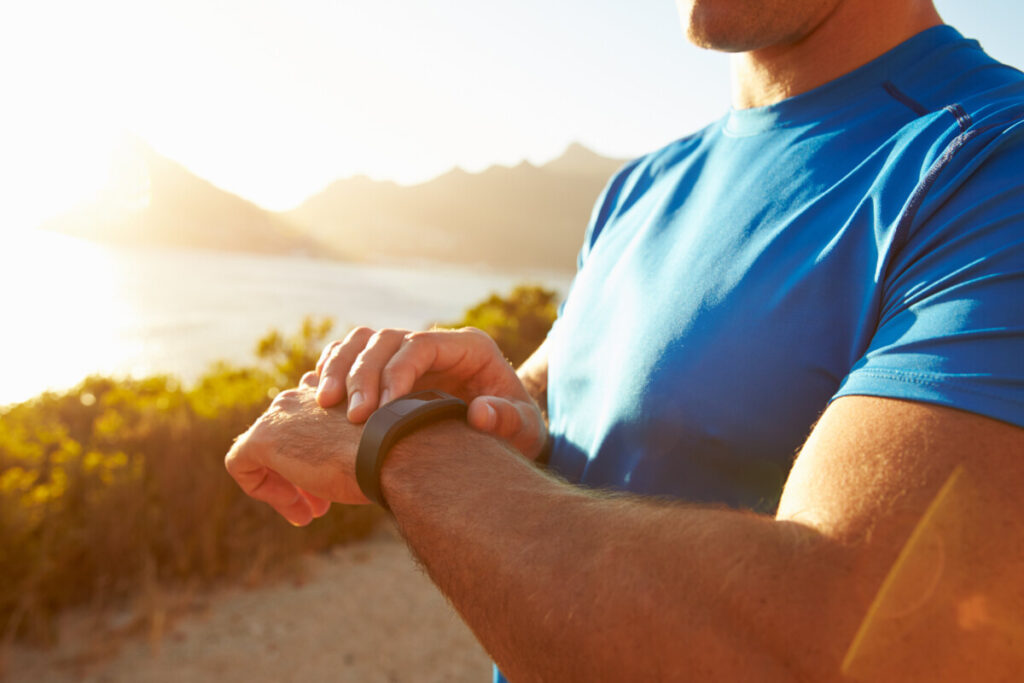 To pick a watch for your boyfriend, you will want to be aware of his lifestyle. For instance, if he spends a majority of his time at the beach or in the pool, then you will want to gift him a watch that is water-resistant.
Keep in mind, however, that even watches that are resistant to water can still be damaged by over-submerging. No watch is fully waterproof, and any watch has the ability to be ruined by an excess of water.
Something else to keep in mind is if your boyfriend frequently goes to the gym. If he does, he may appreciate a watch that is more geared towards fitness, such as a Garmin or Fitbit watch. Both of these watches have high rankings and are excellent choices for someone who enjoys sports or fitness. These watches can track activity levels, heart rate, and sleep patterns. If you think any of these fitness-related measurements will benefit your boyfriend, then you will want to consider getting him a fitness watch.
Know What Size to Get
To pick a watch for your boyfriend, know what size he needs. There are different sizes available for every watch, and so you will want to pick the one that fits him. Depending on the size of the band, it could make a difference with the face size you select. For example, if the watchband is small and slim, a large face may look awkward and a smaller one would be much more complimentary.
Although you will need to determine what size he is, you will want to do it in a way that does not draw too much attention. If you want to keep his watch a secret, you will have to find his size slyly. One way to do this is by finding his past watches and bringing them with you to compare. You may not be able to directly ask him, otherwise, he may catch on to what you are planning!
Determine His Style Preferences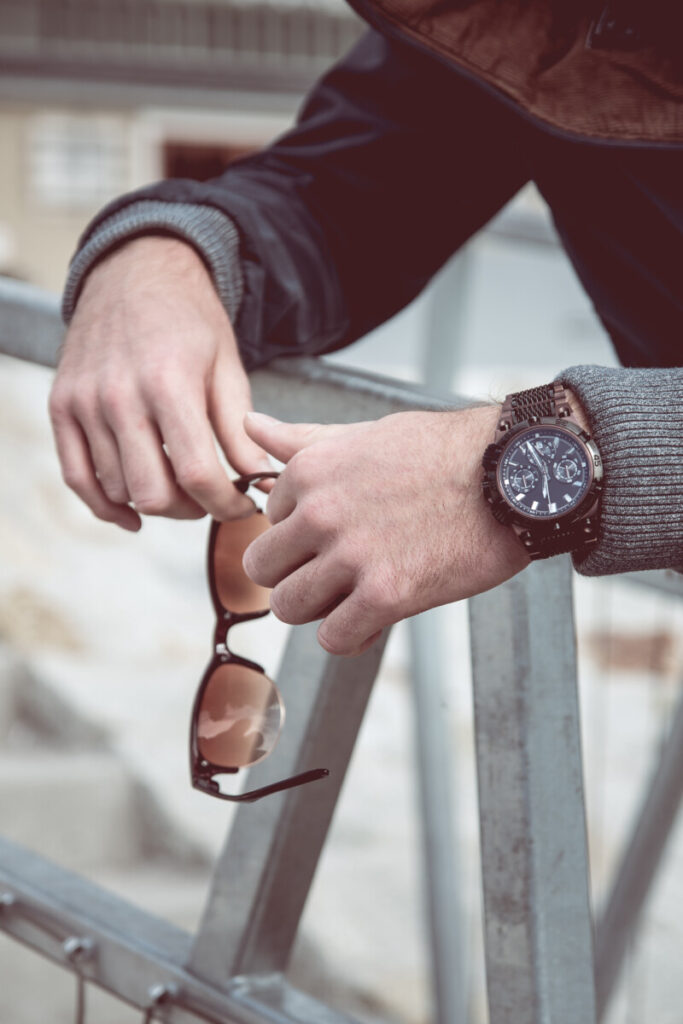 When picking a watch for your boyfriend, you will want to consider his style preferences. If he has a more flashy style, then you will want to get him a more extravagant watch. If he prefers simple accessories, then you will want to accommodate that as well. Knowing what his style is will help you tremendously when picking out his gift, as you will be able to narrow down the search.
Once you know what his style preferences are, you can start looking. Go to a store that you think will have the kind of watch he will enjoy and start from there. You can even make a list of all the different stores around you that will potentially have the perfect watch.
If you get really stuck, ask an employee! They will be willing and happy to help you. All you have to do is tell them what you are looking for, and then they will show you all of the corresponding options. This is a sure way to get him a watch that not only suits his style preferences, but also one that is of good quality. They will also help you make sure you are getting him the right size.
If you cannot find a watch in a store that fits his style, then you can look for one online. Simply search the criteria you have for the watch, and then a seemingly infinite amount of watches will appear within seconds. You will have many watches to choose from right at your fingertips. The only downside to shopping for a watch online is that you cannot see it in person. You will have to wait for it to arrive before you can be sure it is exactly what your boyfriend will want.
Does He Prefer Sentimental or Practical?
Before buying your boyfriend a watch, you will want to consider whether he is more sentimental or practical. These two different personality types will make a large difference with what possibilities there are for his watch. For instance, if he is sentimental, then you will want to get him a watch that reflects something from your relationship. If he only enjoys practical gifts, however, then you will want to be sure his watch is functional and timeless.
With sentimental watches, your simplest option is to choose something from Etsy. Etsy shops allow for creativity and customization, which is exactly what you will be looking for. One of the most popular options is the Promise Watch, which engraves a loving message into the back of the watch for your boyfriend to always be reminded of your love for him. This watch has been sold nearly 300 times and has been rated a perfect five stars.
Another option is to get your boyfriend a watch band that has an engraved message on it. An option for this is a Leather Watch Band that allows for a custom message to be engraved into it. Make sure the watch band is compatible with the watch your purchased, however, otherwise the band will not fit.
The third option for a sentimental gift is getting a Personalized Photo Watch. For this option, you will be able to give your boyfriend a watch with a picture of you two in it together, so he can always feel as though he is with you. Many choose this option, as they feel as though it will be the perfect option for their boyfriend.
Ask His Family and Friends for Suggestions
If you are really stuck on which watch to get your boyfriend, ask his family what kind of watch he would like! After all, what could be a better option than asking those who know him best (besides you of course)? In addition, asking his family for their help will get them involved in the gift and can make the watch all the more special.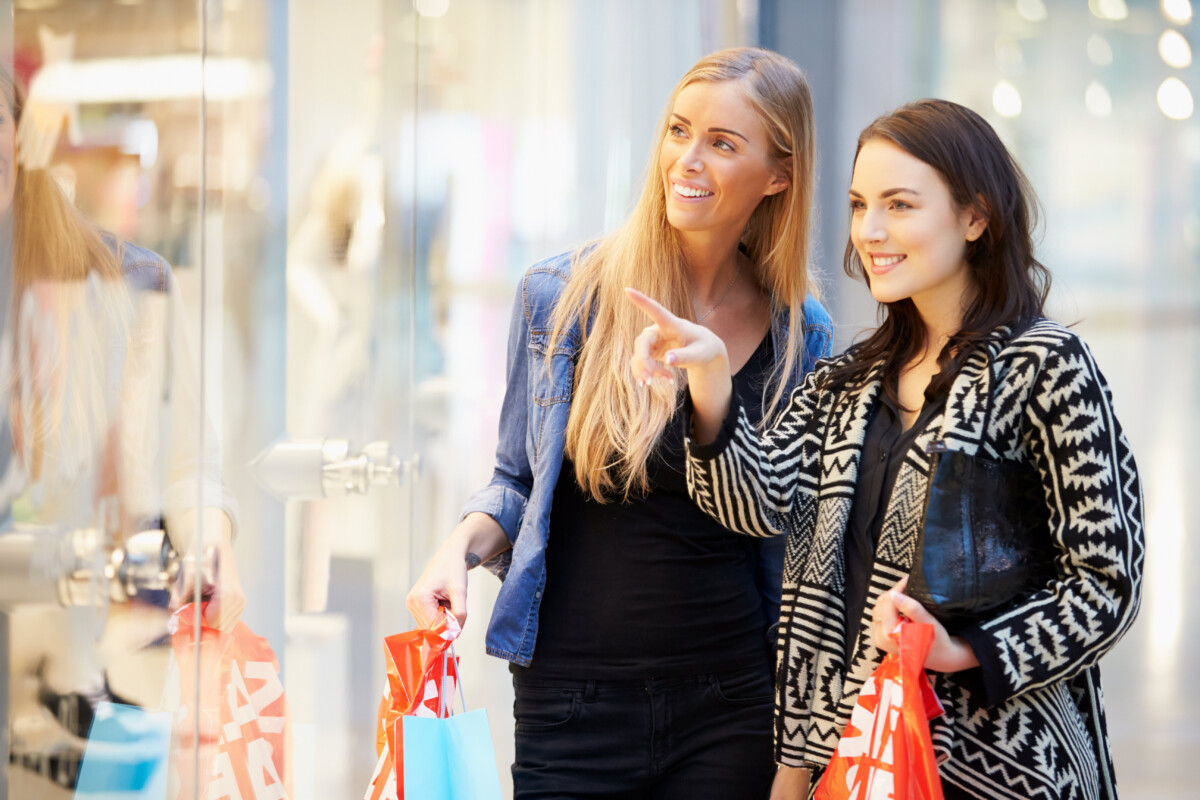 With their involvement, your relationship with them will be strengthened, which will be evident to your boyfriend. He is sure to love anything you give him, however, if his family also helped pick it out, he may be even more attached to the gift.
If your boyfriend's family does not have any ideas about which watch to get him, then reach out to his friends. Especially if they have known each other a long time, his friends will likely know what style he has, and there is always a chance that he at one point mentioned to them what kind of watch he is looking for! No matter what happens, getting together with his friends will likely be fun and helpful to you.
If you choose to get his family and friends involved, you can either ask them for help over the phone, or you can ask them to go shopping with you. If they choose to go shopping with you, this will give you at least one other pair of eyes that can help choose the best watch for your boyfriend. Just make sure they keep it a secret! You would hate for your surprise to be ruined, so tell them not to mention the watch to your boyfriend.
Know His Wardrobe
Knowing your boyfriend's wardrobe is very important before purchasing him a watch. You will want to be aware of what colors his closet contains, as this will make the final decision in which watch you pick. If he wears bright colors, then you will want to consider a simple watch that is sure to match anything. However, if he wears primarily subtle colors, then a watch with a bit of pop will not hurt.
Your boyfriend's wardrobe will make a large difference regarding what watch you pick out for him. This is similar to knowing his style, but it is more specific to the exact kinds of clothes he wears. Something to keep in mind is that if he works in a formal setting and wears suits on the job, then he may wish for a watch that blends in rather than sticks out. Knowing what kinds of clothes he wears and the colors of the clothes can be very beneficial when deciding which watch to get.